Warranty: 3months-1year
Model Number: 1642R
Usage: BOAT, Electric Bicycle, Home Appliance, Other
Type: Micro Motor
Torque: 3-5 mNm (rated)
Construction: Permanent Magnet
Commutation: Brush
Protect Feature: Totally Enclosed
Speed(RPM): 8790-14600 rpm (rated)
Continuous Current(A): 0.29-0.72 A
Efficiency: IE 2
Product Name: coreless Brush DC Motor
Rated Voltage: 5-24v
Keywords: Brush Dc Electric Motor
Application: dental nail ,tattoo tools
Motor type: slotless dc motor
Size: 16*42mm
Feature: High Efficiency
Material: permanent magnets
Weight: 30g
Shaft diameter: 1.5mm
Packaging Details: First, Single item in foam boxSecond, packed in carton boxThird, externally reinforced packaging to protect the safety and quality of the motor
Title: Replace Maxon Faulhaber 16mm precision DC hollow cup motor 12V micro motor 16mm length 42mm coreless dc motor
1.Certification: ISO9001, ROHS,etc.2.Size: Dia 16 * L 42 mm3.Rated Voltage: 6-24 V4.No load speed : 10400-16570 rpm 5.No load current: 15-60 mA6.Stall torque: 32.1-42.2 mNm
Application :
Langyi coreless motor are widely used in aviation, tools, nail drill, medical, robotics, electric drill, agv, dental, tattoo machine, root canal, polisher, electric screwdriver, nail gun, electric curtain, planter, orthopedic, diaphragm, automation, pump, safety lock, security and other fields to promote the development of key application systems worldwide.
Company InformationHangZhou Langyi Technology Co., Ltd was established in 2012, We have a strong R&D team and the manufacturing capability. Having a professional hollow cup motor production line, We are sure to help you build an outstanding efficient transmission system with our technical innovation and customized services.
1) Competitive Advantages
10+year experience in manufacturing coreless motor
We provide technical support from r&d, testing, assembly and serial production , ODM
Competitive Price & High quality motor
Product Performance: Low noise, High efficiency, Long lifespan,Low fever,High speed,Low vibration
Delivery Time: 35 working days after payment
Small Orders Accepted in 500 PCS
2) We have passed ISO9001:2015 and patent certifications
3) Our Services
ODM,our motor can be customized as clients' requirements
Gearbox design and development
Related technology support
Production&Equipment Automation
Production Workshop (part)
Exhibition
Our Team
Our Friendship

FAQQ1: Are you trading company or manufacturer ?
A: We are the manufacturer with 6 years' experiences.
Q2: What's your main products ?
A: Dia12-46mm brushed coreless motor,brushless motor,coreless gear motor,built-in drive motor,servo motor.
Q3: What's the main usage of your products ?
A: Our products are widely used in aviation,tools,medical,robotics,automation,
Security doors,DMS,and other fields.
Q4: Do you accept OEM/ODM ?
A: We only accept ODM. Our R&D team have 6 experienced engineers. Tell us your needs, we can make it.
Q5: What I need to provide if I want to make a customized order ?
A: Please kindly tell us the voltages,speed,torque and overall dimension.
Q6: What if I don't know the above data ?
A: Please tell us the usage of the product you want, we will give you professional advice.
Q7: How about the sample order ?
A: Samples are available. The extra fees due to the model type.
Q8: What's the payment term ?
A: Payment by T/T or L/C. Sample order should be 100% prepaid. For bulk order, 50% deposit, the balance paid before shipping.
Q9: Which shipping way is available ?
A: Sample or small order by DHL,UPS,FedEx. Bulk order by Air or by Sea.
Q10: How long is the delivery time ?
A: Sample order takes 7-15 workdays. Bulk order takes 25-30 workdays.
Purchase Details1) Payment Details
L/C, T/T, Alipay, Wechat transfer are both available, no western union or Paypal.
Samples should be 100% prepaid .
For bulk order, 50% prepaid , the left be paid off before shipping.
Freight is not included and be sure when you confirm quantities.
2) Packing Details
Packed in foam box firstly, then carton packing,finnal externally reinforced packaging . As below:
3) Shipping Details
The standard samples will be shipped within 2 weeks.
The delivery time of batch orders depends on the actual situation.
Shipping ways: International Shipping & Air Courier.
Port of loading:HangZhou port or HangZhou port.
How to Select a Gear Motor
A gearmotor is an electrical machine that transfers energy from one place to another. There are many types of gearmotors. This article will discuss the types of gearmotors, including Angular geared motors, Planetary gearboxes, Hydraulic gear motors, and Croise motors. In addition to its uses, gearmotors have many different characteristics. In addition, each type has distinct advantages and disadvantages. Listed below are a few tips on selecting a gearmotor.
Angular geared motors
Angular geared motors are the optimum drive element for applications where torques, forces, and motions need to be transferred at an angle. Compared to other types of geared motors, these have few moving parts, a compact design, and a long life. Angular geared motors are also highly efficient in travel drive applications. In addition to their durability, they have a low maintenance requirement and are highly corrosion-resistant.
Helical worm geared motors are a low-cost solution for drives that employ angular geared motors. They combine a worm gear stage and helical input stage to offer higher efficiency than pure worm geared motors. This drive solution is highly reliable and noise-free. Angular geared motors are often used in applications where noise is an issue, and helical worm geared motors are particularly quiet.
The gear ratio of an angular geared motor depends on the ratio between its input and output shaft. A high-quality helical geared motor has a relatively low mechanical noise level, and can be installed in almost any space. The torque of a helical geared motor can be measured by using frequency measurement equipment. The energy efficiency of angular geared motors is one of the most important factors when choosing a motor. Its symmetrical arrangement also allows it to operate in low-speed environments.
When selecting the right angular geared motor, it is important to keep in mind that increased torque will lead to poor output performance. Once a gear motor reaches its stall torque, it will no longer function properly. This makes it important to consult a performance curve to choose the appropriate motor. Most DC motor manufacturers are more than happy to provide these to customers upon request. Angular geared motors are more expensive than conventional worm gear motors.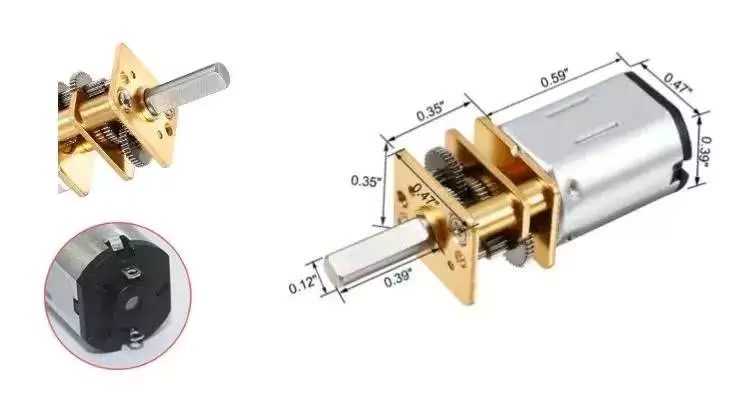 Planetary gearboxes
Planetary gearboxes are used in industrial machinery to generate higher torque and power density. There are three main types of planetary gearboxes: double stage, triple stage, and multistage. The central sun gear transfers torque to a group of planetary gears, while the outer ring and spindle provide drive to the motor. The design of planetary gearboxes delivers up to 97% of the power input.
The compact size of planetary gears results in excellent heat dissipation. In some applications, lubrication is necessary to improve durability. Nevertheless, if you are looking for high speed transmission, you should consider the additional features, such as low noise, corrosion resistance, and construction. Some constructors are better than others. Some are quick to respond, while others are unable to ship their products in a timely fashion.
The main benefit of a planetary gearbox is its compact design. Its lightweight design makes it easy to install, and the efficiency of planetary gearboxes is up to 0.98%. Another benefit of planetary gearboxes is their high torque capacity. These gearboxes are also able to work in applications with limited space. Most modern automatic transmissions in the automotive industry use planetary gears.
In addition to being low in cost, planetary gearboxes are a great choice for many applications. Neugart offers both compact and right angle versions. The right angle design offers a high power-to-weight ratio, making it ideal for applications where torque is needed to be transmitted in reverse mode. So if you're looking for an efficient way to move heavy machinery around, planetary gearboxes can be a great choice.
Another advantage of planetary gearboxes is their ability to be easily and rapidly changed from one application to another. Since planetary gears are designed to be flexible, you don't have to buy new ones if you need to change gear ratios. You can also use planetary gears in different industries and save on safety stock by sharing common parts. These gears are able to withstand high shock loads and demanding conditions.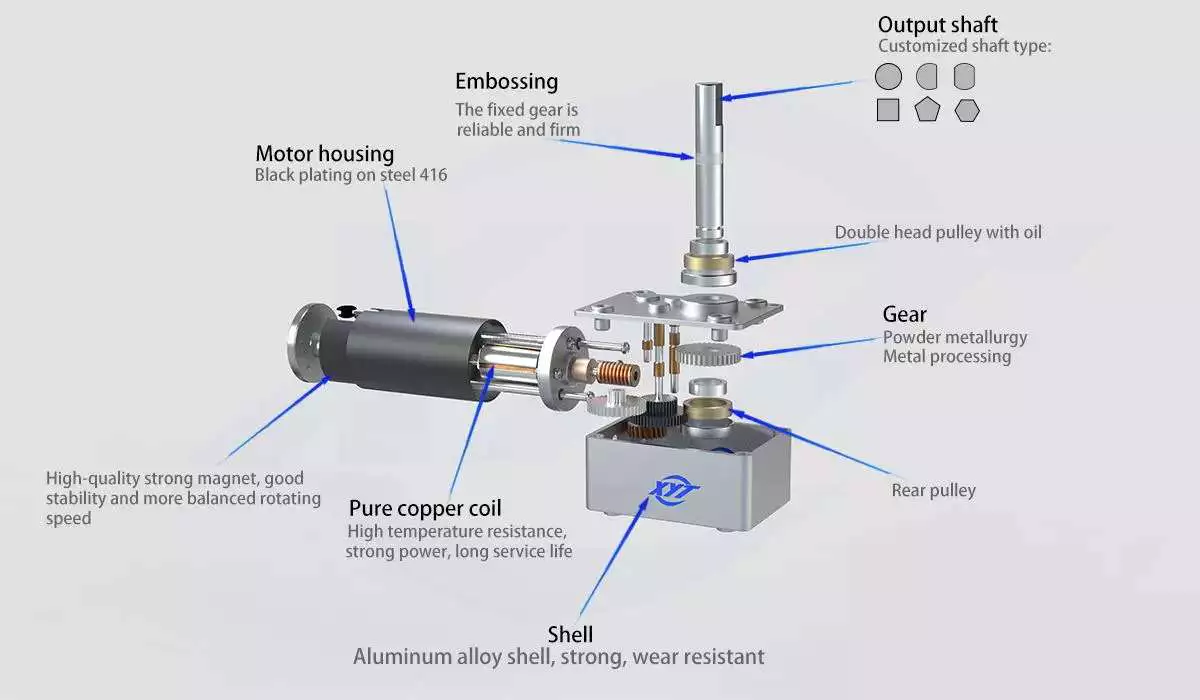 Hydraulic gear motors
Hydraulic gear motors are driven by oil that is pumped into a gear box and causes the gears to rotate. This method of energy production is quiet and inexpensive. The main drawbacks of hydraulic gear motors are that they are noisy and inefficient at low speeds. The other two types of hydraulic motors are piston and vane-type hydraulic motors. The following are some common benefits of hydraulic gear motors.
A hydraulic gear motor is composed of two gears – a driven gear and an idler. The driven gear is attached to the output shaft via a key. High-pressure oil flows into the housing between the gear tips and the motor housing, and the oil then exits through an outlet port. Unlike a conventional gear motor, the gears mesh to prevent the oil from flowing backward. As a result, they are an excellent choice for agricultural and industrial applications.
The most common hydraulic gear motors feature a gerotor and a drive gear. These gears mesh with a larger gear to produce rotation. There are also three basic variations of gear motors: roller-gerotor, gerotor, and differential. The latter produces higher torque and less friction than the previous two. These differences make it difficult to choose which type is the best for your needs. A high-performance gear motor will last longer than an ordinary one.
Radial piston hydraulic motors operate in the opposite direction to the reciprocating shaft of an electric gearmotor. They have nine pistons arranged around a common center line. Fluid pressure causes the pistons to reciprocate, and when they are stationary, the pistons push the fluid out and move back in. Because of the high pressure created by the fluid, they can rotate at speeds up to 25,000RPM. In addition, hydraulic gear motors are highly efficient, allowing them to be used in a wide range of industrial and commercial applications.
Hydraulic gear motors complement hydraulic pumps and motors. They are also available in reversible models. To choose the right hydraulic motor for your project, take time to gather all the necessary information about the installation process. Some types require specialized expertise or complicated installation. Also, there are some differences between closed and open-loop hydraulic motors. Make sure to discuss the options with a professional before you make a decision.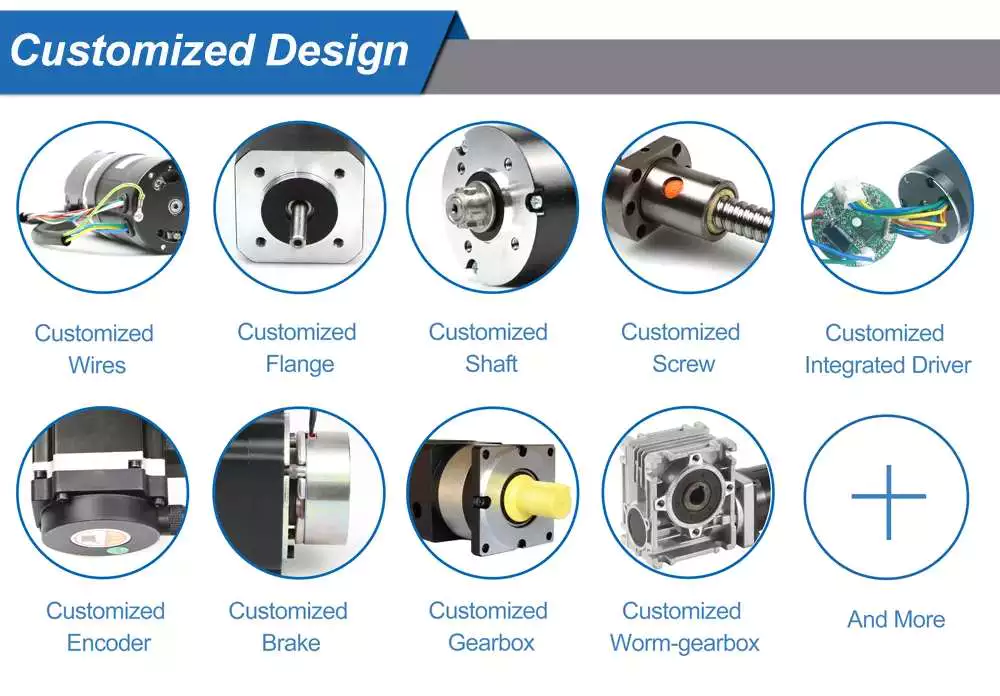 Croise motors
There are many advantages to choosing a Croise gear motor. It is highly compact, with less weight and space than standard motors. Its right-angle shaft and worm gear provide smooth, quiet operation. A silent-type brake ensures no metallic sound during operation. It also offers excellent positioning accuracy and shock resistance. This is why this motor is ideal for high-frequency applications. Let's take a closer look.
A properly matched gearmotor will provide maximum torque output in a specified period. Its maximum developing torque is typically the rated output torque. A one-twelfth-horsepower (1/8 horsepower) motor can meet torque requirements of six inch-pounds, without exceeding its breakdown rating. This lower-cost unit allows for production variations and allows the customer to use a less powerful motor. Croise gear motors are available in a variety of styles.